15 décembre 2010
3
15
/

12
/

décembre
/

2010
17:43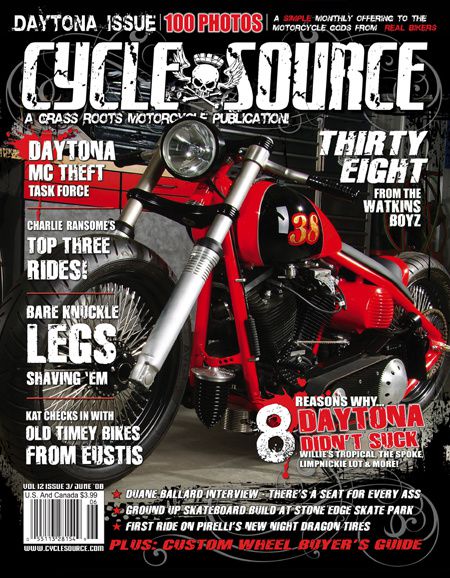 Cycle source - June '08 - Volume 12 Issue 3

A Grass Roots Motorcycle Publication
The Thirty Eight:
A Wicked Tracker From The Watkin's Boyz!
First Ride On Night Dragons:
Cycle Source Test On Pirelli's New Rubber!
Shop Tech Tips:
Brew Dude Lists The Top Ten Simple Shop Tips!
Daytona Bike Week 2008:
The Eight Reasons Why It Didn't Suck!
Duane Ballard:
There's A Seat For Every Ass!
And Much More:
sources : http://cyclesource.com