12 novembre 2010
5
12
/

11
/

novembre
/

2010
17:57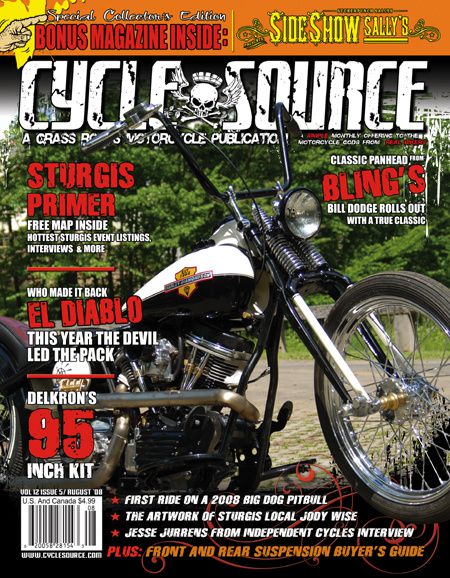 Cycle source - August '08 - Volume 12 Issue 5

A Grass Roots Motorcycle Publication
A Real Collectors Item From Sucker Punch Sallys:
Free Magazine Inside This Issue Titled Sideshow Sallys!
Franks' '50 Pan:
Bill Dodge Throws Down A New Twist On An Old Favorite!
First Ride On A Pitbull:
Cycle Source Test On Big Dogs New Design!
El Diablo Run:
This Year The Devil Lead The Pack To Baja!
Low Budget Build:
Liquid Illusions Lays The Paint On Roadsides New Ride!
Jesse Jurrens Interview:
Jesse Talks On The New Rally Experience At Top 50!
And Much More:
sources : http://cyclesource.com