10 décembre 2010
5
10
/

12
/

décembre
/

2010
11:01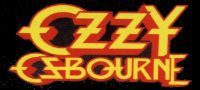 OZZY OSBOURNE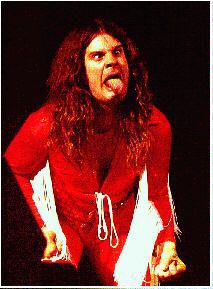 John Michael Osbourne, plus connu sous le nom de Ozzy Osbourne, est un chanteur de heavy metal britannique né le 3 décembre 1948 à Aston, Birmingham. Il est également surnommé « The Prince Of Darkness » (« le Prince des Ténèbres ») en référence aux frasques de sa vie privée et de ses prestations sur scène. Il est connu à la fois pour sa carrière musicale solo, qui se poursuit toujours, et pour son rôle au sein de Black Sabbath, célèbre groupe de metal.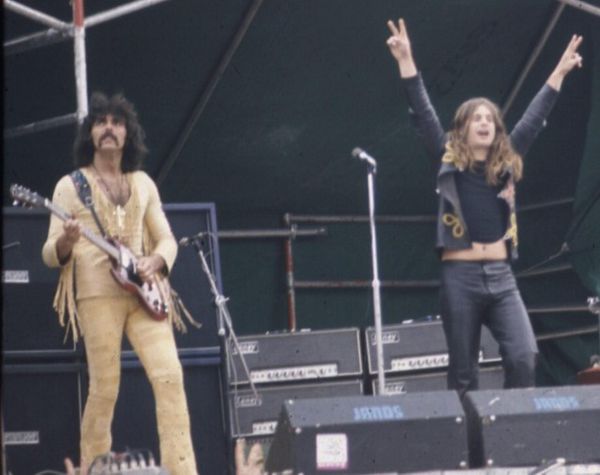 Tony Iommi et Ozzy Osbourne sur scène en 1973
En 2002, l'émission de télé réalité consacrée à la vie quotidienne d'Ozzy Osbourne et de sa famille, The Osbournes, est diffusée sur la chaîne musicale MTV. Elle fait découvrir au grand public cette figure du monde du metal.
John Michael "Ozzy" Osbourne (born 3 December 1948) is an English singer-songwriter, whose career has now spanned four decades. Osbourne rose to prominence as lead vocalist of pioneering British heavy metal band Black Sabbath, and eventually achieved a multi-platinum solo career which revolutionized the heavy metal genre. As a result he is known as the "Godfather of Heavy Metal", and, because of some of his material, the "Prince of Darkness". In the early 2000s, his career as a celebrity hit a new zenith when he became a star in his own reality show, The Osbournes, alongside wife/manager Sharon and two of their three children, Kelly and Jack. In August 2008, Osbourne stated in USA Today that he intends to retire from his music career after two more albums.
CHANT: Ozzy Osbourne.
BATTERIE: Tommy Aldridge, Lee Kerslake, Randy Castillo, Deen Castronovo11, Mike Bordin.
BASSE: Bob Daisley, Rudy Sarzo, Philip Soussan, Geezer Butler, Mike Inez, Robert Trujillo.
GUITARE: Randy Rhoads, Brad Gillis, Jake E. Lee, Zakk Wylde.
CLAVIERS: Don Airey, Mike Moran, John Sinclair, Rick Wakeman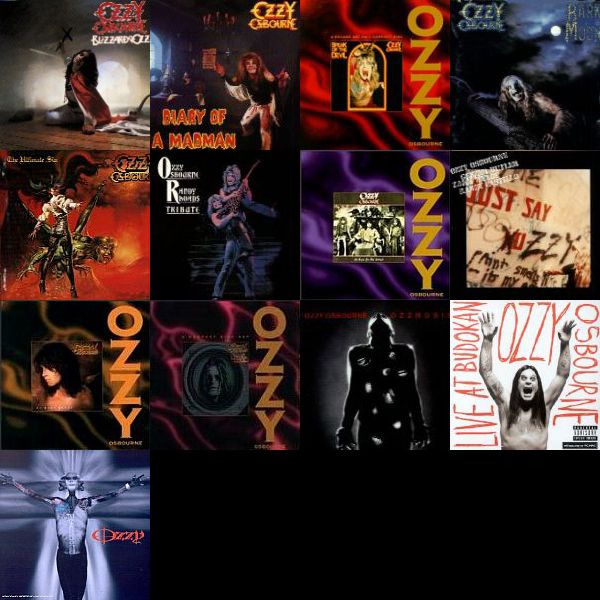 contribution :
1970 Black Sabbath
1971 Paranoid
1971 Master of Reality
1972 Black Sabbath, Vol. 4
1973 Sabbath, Bloody Sabbath
1975 Sabotage
1976 Technical Ecstasy
1978 Never Say Die!
1980 Live at Last
1998 Reunion
discographie :
1981 Diary of a Madman
1981 Blizzard of Ozz
1982 Speak of the Devil
1983 Bark at the Moon
1986 The Ultimate Sin
1987 Tribute
1989 No Rest for the Wicked
1990 Just Say Ozzy [live]
1992 Live & Loud
1991 No More Tears
1995 Ozzmosis
2001 Down to Earth
2002 Live at Budokan
sources :
<a href="http://www.geocities.com/sunsetstrip/mezzanine/2299/home.html">OZZY OSBOURNE</a>
<a href="http://www.geocities.com/SunsetStrip/Palms/8786/ozzypage.html">FEVER'S OZZY</a>
<a href="http://www.ozzmansworld.cc.st">OZZMAN'S WORLD</a>
<a href="http://wikipedia.org">Wikipedia</a>