19 décembre 2010
7
19
/

12
/

décembre
/

2010
05:30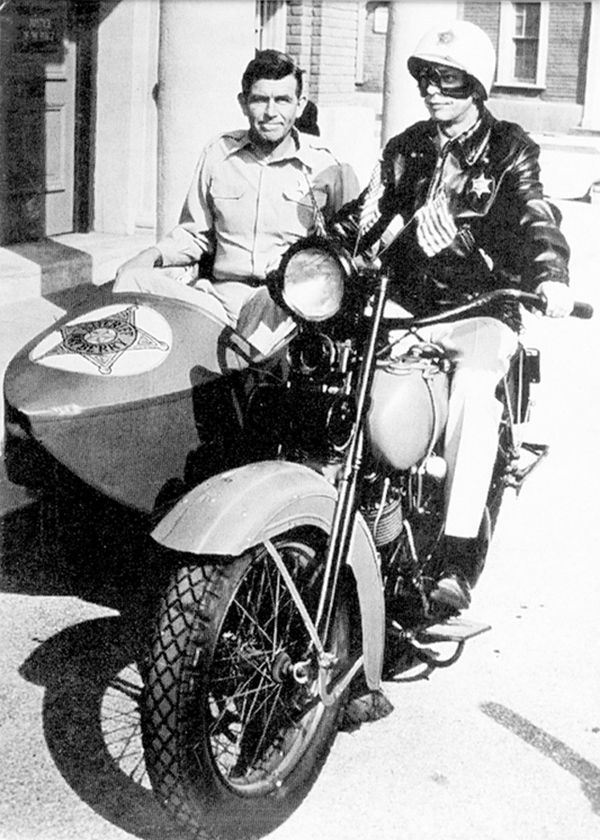 Andy Griffith & Barney Fife

Andy Griffith est un acteur, scénariste et producteur américain né à Mount Airy, Caroline du Nord (États-Unis) le 1er juin 1926 (le même jour que Marilyn Monroe).

Andy Samuel Griffith (born June 1, 1926) is an American actor, director, producer, Grammy Award-winning Southern-gospel singer, and writer.

He gained prominence in the starring role in director Elia Kazan's epic film A Face in the Crowd (1957) before he became better known for his television roles, playing the lead characters in the 1960s situation comedy, The Andy Griffith Show, and in the 1980s-1990s legal drama, Matlock. Griffith was awarded the Presidential Medal of Freedom by U.S. President George W. Bush on November 9, 2005.


Bernard "Barney" Fife is a fictional comic character in the American television program The Andy Griffith Show, portrayed by comic actor Don Knotts. Barney Fife is a deputy sheriff in the slow, sleepy southern community of Mayberry, North Carolina. He appeared in the first five black and white seasons (1960 – 1965) as a main character, and, after leaving the show at the end of season five, made a few guest appearances in the following three color seasons (1965 – 1968). He appeared in the first episode of TAGS spin-off Mayberry R.F.D. (1968 – 1971), and in the 1986 reunion telemovie Return to Mayberry.
sources : From Wikipedia, the free encyclopedia & www.bikemenu.com