21 novembre 2010
7
21
/

11
/

novembre
/

2010
05:30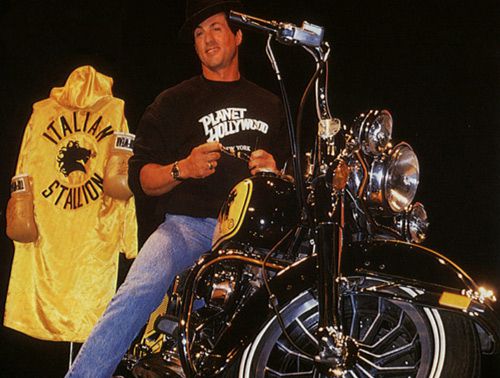 Sylvester Stallone

Sylvester Stallone (né Sylvester Enzio Gardenzio Stallone le 6 juillet 1946 à New York) est un acteur, scénariste, réalisateur et producteur de cinéma américain.

Il est célèbre avant tout pour ses rôles dans des films d'action à dominante dramatique comme Rocky ou Rambo.


Sylvester Gardenzio Stallone (born July 6, 1946), nicknamed Sly Stallone, is an American actor, director and screenwriter. One of the biggest box office draws in the world from the 1970s to the 1990s, Stallone is an icon of machismo and Hollywood action heroism. He has played two characters who have become a part of the American cultural lexicon: Rocky Balboa, the boxer who overcame odds to fight for love and glory, and John Rambo, a courageous soldier who specialized in violent rescue and revenge missions. During the 1980s and the better part of 1990s, he was one of the biggest movie stars in the world with the Rocky and Rambo franchises along with several other mega blockbuster hit films.
sources : From Wikipedia, the free encyclopedia & www.bikemenu.com