30 octobre 2010
6
30
/

10
/

octobre
/

2010
17:14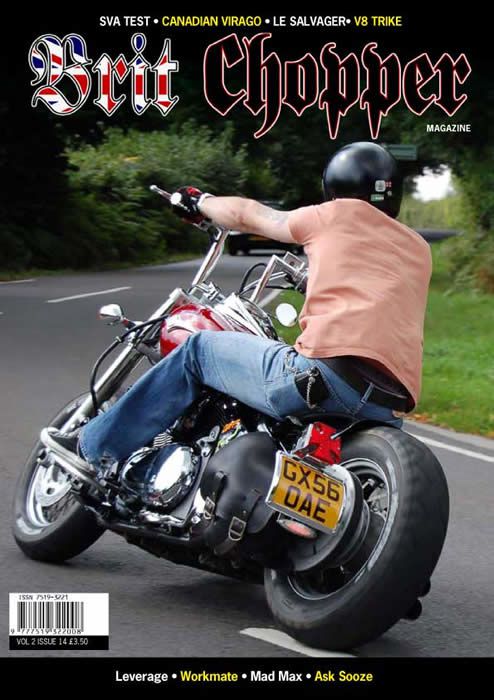 Brit Chopper issue 14
Front cover is a classic riding shot, one of those photgraphs that is just begging to be imortalised on the front cover of a magazine. This picture was supplied to us by the author of the article so it just goes to show what can be done and how effective it can look.
In this issue Desperate and Phixer demystify the SVA test and put to bed some of those myths that spread about how bad it is and how awkward the people are. The reality coudln't be further from the truth, that said there are some honest opinions about how useful and real it is, you'll have to buy it to read more.
Old Simpson from the forum has done it again, after having his workshop broken into and his bikes and tools stolen he picked himself up and turned out another masterpiece and this one is really unusual, I suspect we will be seeing much more of his stuff and other russian material in the future.
sources : photo et texte :http://www.britchopper.co.uk