31 décembre 2010
5
31
/

12
/

décembre
/

2010
05:44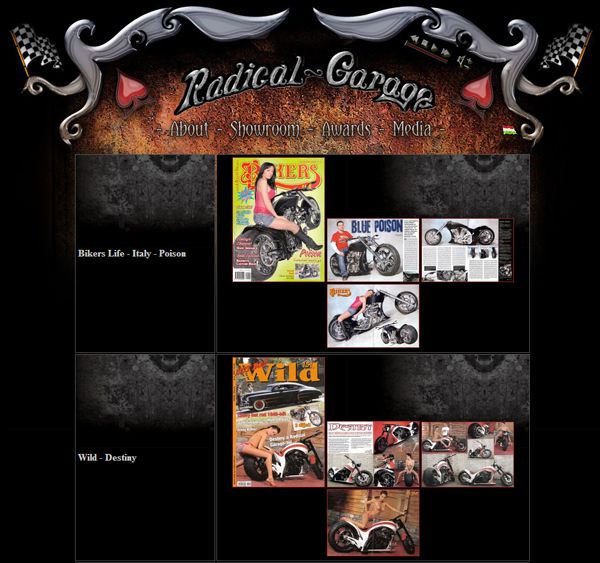 radical garage
Brief history
Author: János Mezo - Deputy Editor of market leading monthly Motor Revü


Sándor Görbe: He has an authentic bike builder career. First, he shaped and built the bikes just for himself. Stubbornness has been typical to him right from the beginning: he made no compromise in realizing his unique designs. Maybe this incapability to compromise is the principal trait of his current work.

Making original bikes is his guiding principle therefore he does not do the same bike twice. His work is characterized by handicraft. Sparing no time and energy, he makes by hand all the parts that can be handmade. He acquired fame by his own bike and lately he has received a number of orders for sophisticated Harleys, which are unique in the strictest sense of the word.

He agrees to take only work he can identify with even if by doing so he might lose some orders. He does not work for the market, rather for himself. Sanyi Görbe and his Radical Garage go their way stubbornly and toughly. That is exactly why his work is so special. I can see a bright bike building future for him. I believe in his work and I wish that this bright future comes true.
sources : http://www.radical-garage.com